Volumetric Piston Filler – Series 200
The Series 200 machines are compact, semi-automatic, pneumatically operated volumetric (piston type) fillers for liquids, creams, pastes and other viscous products dispensed in smaller capacity applications. Volumes dispensed can range from 5 to 50 ml per cycle.
Its compact size makes it ideal for tabletop/benchtop operations for filling cosmetic and pharmaceutical products into tubes, pouches and other small containers. Integral cutoff eliminates drips and product waste while saving the expense of separate cutoff accessories.
Standard 1 1/2″ diameter cylinder included with other sizes down to 1/2″ diameter available.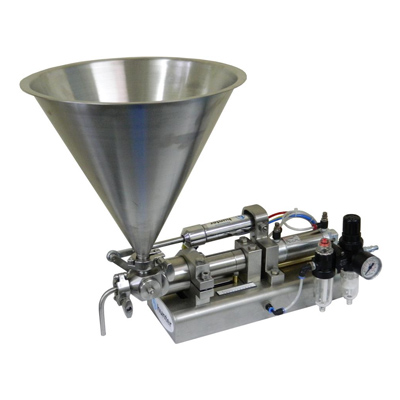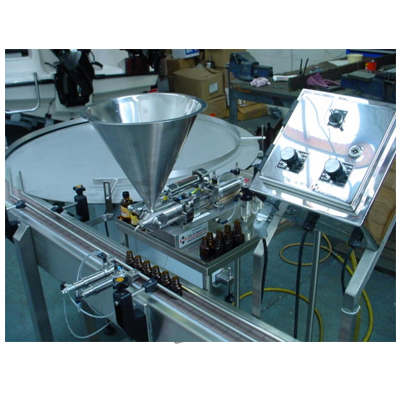 Specifications
Available as a single or twin nozzle version (for small volumes).
Volume range 0.5ml to 50ml with 4 metering cylinder options.
Product supply to the filler via 5 litre conical hopper or suction hose.
Optional thermostatically controlled hopper heater for viscous products.
Compact design, pneumatic controls, foot switch or electrical initiation.
Range of nozzle tubes available with optional suck back design.
Can be set up as manual or fully automatic, with container indexing.
Bench mounted, or on a portable stainless steel stand.